Inbound marketing is a digital marketing method. The term was coined by HubSpot co-founders Dharmesh Shah and Brian Halligan back in 2006 and refers to a technique whereby the company becomes its own medium. Users are drawn to your website or blog by tempting them with powerful content instead of advertisement, the aim being to be attractive enough to bait customers and shun annoying advertising messages. In short, inbound marketing helps you attract traffic, leads and subscribers.
How does it work in practice?
The technique involves several steps:
You first need to increase your website or blog traffic among a targeted audience to boost your visibility.
After attracting this traffic, you will convert these interested visitors into qualified contacts.
Once they have accepted to be contacted by the company, you will build the relationship through deftly formulated emails.
These contacts are turned into loyal customers.
Why adopt inbound marketing?
Today, inbound marketing is more effective, less expensive and more convenient. Over the past decade, the Internet has overhauled commerce and marketing, transforming customer relationships beyond recognition.
Consumers no longer want to be pushed around by advertisements. They want to be chaperoned and enlightened throughout their purchasing process. This new stratagem is an excellent way of winning over potential customers.
But this change doesn't take place overnight. It takes time, the right resources and an approach that hits the mark. According to its annual survey, "State Of Inbound" published by HubSpot in collaboration with the Massachusetts Institute of Technology (MIT):
With Inbound, leads are 61% less expensive than via Outbound marketing.
Inbound generates 54% more leads.
Worldwide, 3 out of 4 marketers prefer inbound marketing.
The bottom line is that a lead will cost between $27 and $70 in inbound and up to $220 in outbound marketing. Today, inbound marketing has become more than a necessity. Companies are banking a lot on this approach with 66% of them putting the priority on referencing and organic presence. In addition, inbound marketing has other advantages, such as the fact:
that it is ROI (positive return on investment) oriented, making it an investment medium that allows small structures to compete with the industry giants.
that it targets a specific audience by cashing in on adapted content.
that it is mainly an online tool, so it has a wider reach.
Basically, inbound marketing allows you to create leads based on your own visibility on your website, freeing you from the shackles of lead acquisition platforms.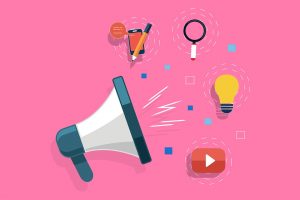 The different steps of the inbound marketing strategy
Step 1: Persuade
You need visibility and for that you need to design content such as blog posts or videos. You have no choice but to be constantly visible in search engines and on the social networks by using the right keywords. How? Follow these tips:
Content marketing
Your marketing content must be hinged around your personas. It is essential that you offer a rich content adapted to your customers. This is only possible by taking a good, hard look at the interests of your targets so that you provide the right content to the right person at the right time.
Blogging
79% of companies with a blog show a positive return on investment. When it comes to inbound marketing, a blog is more or less mandatory. Your blog will help you stay in touch with your audience and cultivate your image.
Social media
Of the 7.6 billion people in the world, 3.3 billion are active on social networks, which accounts for 43% of the world's population. Being active on social networks is an opportunity to build your brand image. Not only will you promote your content and raise your profile, but you will also motivate your subscribers to stay loyal to you.
SEO
According to the research, 60% of search engine clicks fall exclusively on the first 3 results displayed. Google is the most commonly used search engine, which explains why its top 3 is so coveted. According to a survey conducted by Pardot, 72% of Internet users perform a Google search before making a purchase.
To achieve a good ranking, you need to invest in your natural referencing. First of all, determine the most relevant keywords and use image referencing to maximize your site's pages. Including internal and external links to your articles is another must.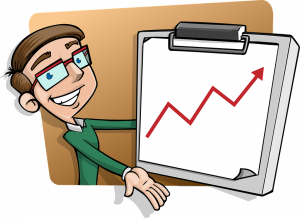 Step 2: Convert
Once you've attracted enough people, the next step is to turn them into regular customers. Read on to find out how:
Call-To-Action (CTA)
A CTA is a short message that prompts the Internet user to swing into action. Use flashy colours or inviting images to encourage them to click. Play around with action verbs and spice up your ideas.
Landing Page
We are talking about the page to which a CTA redirects, which must contain a common thread that is relevant to the user's expectations. Design a questionnaire for greater content accuracy.
Here is a fairly simple plan, but one that ticks all the boxes for a landing page:
A riveting title
A few pictures and videos dotted here and there
A focus on the advantages of your services or products
A download button
A space dedicated to consumer feedback
Emailing and marketing automation
Emailing is used to bring a lead to maturity and encourage consumers go through with the purchase. To do this, you need a well-defined string of e-mails.
Step 3: Sell
This is referred to as the inbound sale. This system aims to look after the needs of the customers by outlining quality.
Step 4: Build loyalty
Make sure your subscribers are loyal. Emailing can be combined with the loyalty method.
A well-polished inbound marketing strategy can't be set up on an unreliable website. To ensure that your strategy is effective, your site must be 100% functional at all times. Imagine a customer finds a link to your site, clicks on it and … your site doesn't respond! This is where a service like the one offered by InternetVista comes in, a powerful tool that informs you every time there is a problem with your site. Getting Internet users to come to your site is great, but it's even better to keep them, so make sure that it's100% reliable.