Without a doubt, 2019 was a year marked by the Google updates. In fact, this year we've seen several updates that have upset the results of this search engine, especially in the English-speaking blogosphere. This has sent ripples through the world of SEO (Search Engine Optimization) and will have a real impact on SEO in 2020.
As is our custom at the beginning of each new year, we want to take this opportunity to wish you every success in your endeavours and predict the trends of the year. Discover here the new SEO trends that we think will dominate SEO practices in 2020.
Intent driven content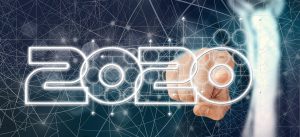 In 2020, many experts agree that intent will be at the centre of SEO trends. This is what the Google BERT update is all about.
The ultimate challenge of this revolution is to find the best way to deliver content to your readers based on their intent. The change to Google's modus operandi strikes us as particularly radical. It is gradually moving away from keywords to focus on intent.
What this means in practice is that, instead of optimising keyword content at every turn, the focus now is on SEO siloing. This is easy to do when you know how.
More relevant and optimized content
Content will always remain at the heart of SEO and that's not about to change any time soon. That being said, say goodbye to content full of useless words and irrelevant jibber-jabber. Today's Internet users love relevant content, which really matches their search request. They are looking for value above all else.
Just as in 2019, sites will have to turn to longer and more detailed articles. If possible, they should cover all the points related to the search request, while also answering all the questions that Internet users may have in relation to it. The battle for the best content will soon be waged on the 1st page of Google search results.
Gaining the trust of Internet users
Reputation will remain one of the main factors of natural referencing on search engines. Since Google's medical update in 2018, we are all trying to improve this reputation by playing on the expertise, authority and reliability of the site.
SEO will have a more reliable face. It will all hinge around the opinions left by Internet users here and there. Content signed by authors with a high recognition factor in the field of the company or brand will also be a winner. This is all the more essential if you work in the health field, as Google will only give importance to entities and persons already known and recognised in this field.
Due consideration for mobile users
The Internet travels with us on a daily basis. It is with us whether we are sitting on the toilet seat, in the underground or in the restaurant. We access it mainly with our mobile devices. This constantly increasing number of mobile users is pushing us to convert our SEO strategy according to their needs.
To do this, each page of the site should be adapted to be read on mobile devices with responsive design. This means that your web platform must be as easy to browse and use on a smartphone as on a larger screen. Also think about improving the ergonomics of your website from the point of view of mobile users. They should be able to navigate it easily and interact effortlessly with its many features.
Let's hear it for voice searches
The boom in voice searches goes hand in hand with the increase in Internet usage on smartphones. The presence of voice search software integrated into these devices goes a long way towards explaining this trend. More and more mobile users prefer to launch a voice query directly with their device instead of tapping on their small screen.
In terms of SEO, this means optimising the site with content formulated as a question. This is because mobile phone users usually ask a question on their phone and the phone will search for the answer online. The more questions of this kind you have on your pages, the more likely it is that you will be proposed as the appropriate answer to them.
Marketing videos in the spotlight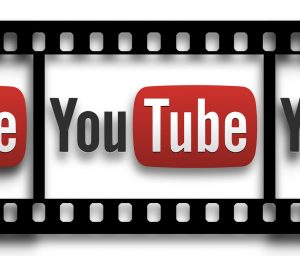 While text content may still be king in SEO, it's no longer the only way to ramp up your search engine ranking. You can also do it with videos. A possibility that many have already long cottoned onto.
The outcome of this trend will be the emergence of more videos produced for the web in the coming year. 2020 will undoubtedly see the appearance of many channels directly representing websites. People love to watch videos, making this a smart way of gaining a following among a target audience.
More structured data
Yes, quality content will take precedence in 2020, but we also know that search engines haven't yet fully grasped the concept of context. That's why many SEO specialists will focus more on data structuring this year.
Schema markup is a code sent to search engines to help them better understand your content. These markup tags are used to give a concrete idea of your site to indexing robots. They group together your pages according to properties and classes in order to highlight the most important information and their correlation.
Brand-focused SEO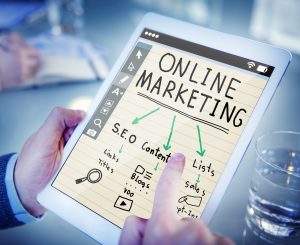 Unfortunately for small webmasters, SEO is increasingly encouraging brand expansion. The more popular a brand is already, the more it can win the favour of Google, and so on.
There is still a way to jump on the bandwagon: by creating your own brand. This doesn't necessarily mean that you have to file a real trademark with the intellectual property agency, as you can communicate around your domain name, for example. All you have to do is create an abbreviation and obtain the "official" badge from social networks, for example. You will automatically enjoy the privileges of trademarks in this way, provided you know how to create a buzz around it on a regular basis.
But don't forget, it's one thing to get people to come to your web pages… But your site still has to be up and running!!!!  So, remember to monitor your website; you will be notified as soon as a problem is detected! A job that you can leave in the capable hands of internetVista