For some years now, e-commerce has been a major league player as far as sales in general are concerned. In China alone, 23% of retail sales today take place via websites. In the United States, 15% of all purchases were made entirely online in 2018, where online sales hit the $500 billion mark last year. All this just goes to show why the Internet is currently a crucial part of any sales strategy. A valuable source of revenue that is hinged around e-commerce sites.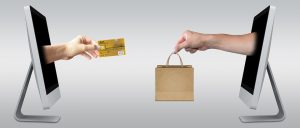 If you are a professional in this field, you have no choice but to keep apace of the new trends that dynamize this market every year. So to keep your finger on the pulse, here are the 2019 e-commerce trends.
E-commerce twice as fast on mobile phones
On mobile phones, Internet users no longer consult sites or applications. Instead, they use a so-called "PWA" or Progressive Web Application. This is half-way between a website and an application, exploiting the strengths and bypassing the limitations of each. For example, a PWA can be loaded 2 to 10 times faster than a regular website. It remains accessible in no time, even with a low speed connection, almost offline. Users can install it as an application on their home screen, without the need for updates. And, of course, it also offers push notifications.
E-commerce is sharpening its ethical credentials
Given the current state of the environment and concerns for its protection, people are increasingly adopting an eco-responsible purchasing behaviour.In the wake of this trend, retailers are also getting their act together by curbing their carbon footprint and extoling their ethical production methods. Claims that they want to publicise by becoming more transparent to consumers. To do so, they are reducing the size of packaging in line with the articles, calculating optimal shipping routes, describing the manufacturing process, putting the spotlight on their community actions, etc.
AI for stock management
2019 marks the grand entrance of AI (Artificial Intelligence) into the world of e-commerce. AI is not only used in stock management, but also in data management, analysis and cross-referencing. It allows e-merchants to better navigate their way through the maze of product descriptions, images, videos, categories, sub-categories, brands, ratings, reviews and all the information that has to be managed in this type of company. It's come to a point where customers now vow their allegiance to those who have the most data and who know how to use it.
No more free returns
The return rate is ridiculously high in online commerce, as advantageous return conditions have long since been used as a selling point. Given the repercussions that this can have on an online store, we are today seeing a real crackdown on serial returners. Amazon will be slapping a life-long ban on them, while small retailers are granting consumers less attractive return policies. The purpose is to discourage them from returning the items without a second thought.
The QR code is back in force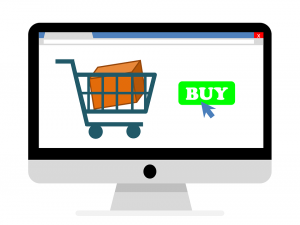 As packaging becomes smaller and smaller, it has become more and more difficult to provide all the necessary information on this medium. This has prompted sellers to opt for the QR code whenever possible, especially since it can be deployed more easily now that it no longer depends on applications. Consumers only have to scan the code with their smartphone camera to decode it in less than a second and go to the page leading to the details of the product in question.
Retailers are all Amazon wannabees
We've all witnessed Amazon's meteoric rise in the world of online sales for some years now. Some major retailers have now worked out its secret and are trying to replicate the formula on their own sites. This means sites offering a digital marketplace have become the norm. Walmart, Best Buy and Catch Group are some of the big names that have already successfully rolled out this concept.
The use of transaction monitoring
E-merchants are clearly aware of the risks of a website failure: a slump in turnover.  That is why, in addition to the implementation of uptime monitoring, they are increasingly opting for transaction monitoring or scenario monitoring. Running this kind of monitoring allows them to track the customer journey and be alerted when a fault is detected in the conversion funnel.
To find out more about this type of value-added monitoring, it's well worth reading the blog on article on this subject.
Driving (and e-shopping) in my car
In the United States, some 135 million people commute to work in their cars every day. It is therefore crucial for e-merchants to grasp the sheer scope of the motorist market. In addition, many of them connect to mobile devices to better locate gas stations, restaurants, supermarkets and other such services. E-merchants are now benefiting from this thanks to geolocated advertising. This has recently given rise, in the US, to advertising and signalling pins being displayed before disappearing on people's car phones as they drive along.
The syndication of product descriptions
The content of the product description remains one of the key elements to boost sales. The brands are fully aware of this and now want to ensure consistency with e-merchants in this area. This has lured them towards content syndication. They provide retailers with images, detailed descriptions, videos, features, attributes and much more.
Sales have moved to the social networks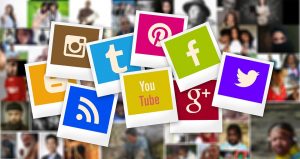 Social networks used to be mainly lead generation tools. But this has recently changed. Social media are also carving out a place for themselves as marketplaces, with some of them serving as a platform for the entire sales process, from offer to payment. This trend is rising sharply in China especially, where 55% of social network users say they have already made a purchase via this channel. So it won't be long before we also see the emergence of sales in private messaging such as Facebook Messenger, Whatsapp and Snapchat. Don't say we didn't warn you.
Conclusion
E-commerce is growing, evolving and will become even more powerful in the future.  Just remember that if your online sales site is down, you lose money… So don't forget to monitor your e-commerce site; you will be notified immediately in case of failure at any time.
Also make sure your site is fast, otherwise you risk losing customers. Test it for yourself!