Has your site crashed… well, it's not the end of the world is it? It is if you're an e-merchant, as it's turnover you're losing out on.A website that's down is like a physical store with the curtain closed! If it malfunctions or works slowly, you also lose money. Remember that 14% of your potential customers will close the tab if they have to wait more than 2 seconds for the website to load. And if it doesn't charge in 10 seconds, you've just lost 40% of your potential visitors. You may still say that 40% isn't much if your site is visited by millions of users per month. Really? Because it translates as 40% of potential buyers, people who may have been willing to pay for your products or services, potentially useful data for your database, etc.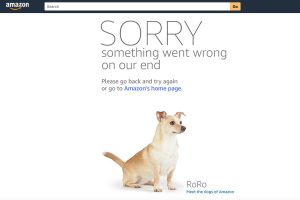 In short, don't brush aside any failure, however minor, from now on! Consider them all important to your income. That's why it's essential to set up an alert service on your site:a failure ==> an immediate alert!
Being the first to experience a web failure is very important
Many still haven't cottoned onto the importance of being alerted if their website crashes. And yet, the earlier you're notified of the problem, the better you can respond.
Here are 13 other reasonsto set up an alert for your site:
Stop relying on your gut instincts. Even if you have a well-developed 6th sense, you can only guarantee the availability or unavailability of your site in real time with a powerful monitoring tool. Guessing doesn't reveal anything specific about the real situation your site is facing. On the other hand, the data collected by the monitoring will tell you what's actually going on, even indicating the source of the failure.
You can immediately resolve the problem your website is experiencing as soon as you receive the alert. If you're not notified, you may remain "blissfully" unaware that your site is down for hours.
Wouldn't it be totally embarrassing if you were alerted by a site user? Your visitors should be able to enjoy a well-functioning site and not be the ones to tell you how to do your job. Be informed that your site is down before your customers.
It's normal for a website to crash from time to time. The reason could be a coding error, slow DNS propagation, server failure, online hacker attack, and much more. It's even better if you can prevent them in good time.
With a service like internetVista, you yourself can decide how to receive your alerts, the way that suits you best. You have a choice between alerts by text message, email, notification on your smartphone, via Slack, webhook call, Twitter, etc.

Many customer supports don't help webmasters, except when they see that there is a real problem. That's only natural given the sheer number of requests they receive daily. So don't rely on them to alert you to a problem with your site. On the other hand, quality hosts will thank you if you inform them of a failure that could have its source on their side.

An alert doesn't only inform about a possible failure on the site. It also tells you if there's an error that visitors or customers might encounter without your knowledge. This could be an error in the registration form or an error when they add an item to the shopping cart. Only by setting up an alert can you be notified of this kind of problem.
Along the same lines, sometimes a site will work well on your device, but not on those of other users. A configuration error makes it unavailable on older browsers, for example. And you'll never know that unless someone tells you.
Alerts give you peace of mind. If there's no notification, you know that there's no problem on your site. You can devote yourself completely to your work if you are in the office. You can also relax peacefully by the sea or unwind without any worries at the gym. In short, no alert means no problem.

An alert implies, on the contrary, that there is a problem on your site. Before you rush into the fray, the alert already informs you what might have caused this crash. This means that you know exactly what to do in order to solve the problem as quickly as possible

.
The alert is always necessary, even if you've taken out a subscription with a 99.99% availability guarantee. Please note that this type of warranty only covers the network in general. The host hides from you that this guarantee doesn't cover your website or server in general. So the guarantee doesn't apply in the event of server failure or peak traffic.
Having this kind of alert at your disposal gives you good reason to brag about your work. Since you can solve problems immediately every time, the website will have almost no downtime. This is very good news that your customers like to hear from you if you work as a site manager.

And don't forget that setting up this kind of alert doesn't call for any software installation or complicated settings. It only takes a few minutes to set it all up and for you to be aware of what is happening in real time on your site. The monitoring system will regularly test and check your website while you sit back and do nothing

.
Be alerted of a site failure – your reputation depends on it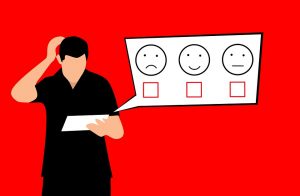 A site failure could have a negative impact on its reputation. Given the major role it plays in the success of your online marketing operations this isn't good news. The better your site's reputation with its visitors, the better it will be positioned in search engines and the more money it will generate . It's that simple! And all it takes is a simple alert. It is therefore very much in your interest to keep your site's reputation intact by monitoring it with a powerful tool that delivers data in real time.
Conclusion
As you've probably understood by now, if you're a web or Internet professional, you really need to put your sites and applications under a monitoring that triggers an alert in case of problems. Being alerted to and aware of the existence of a problem is essential and allows you to respond in real time. In short, being alerted means saving your business.