A lot of people out there will tell you that blogging is already an outdated form of online communication. To go by the number of videos being published online these days you could almost be inclined to agree. But that's where you'd be wrong.
This is an article devised to get you blogging in 2020 and that tells you why it's not "has been" to have a blog in 2020..
Blogging is alive and kicking
Statista once predicted that content marketing would be worth over $50 billion by 2019. It was right. This is the first sign that, contrary to appearances, the blogging universe is firing on all cylinders at the moment.
Satista predicts that there will be more than 31 million bloggers active at least once a month in the United States in 2020, compared to 28 million in 2015. And that's not even counting the number of blogs out there on the entire World Wide Web. There are billions of them, as Internet users from African and Asian countries are also blogging away.
There are so many blogs and so many subjects to post on. A lot of people share their passions with the world through a blog, be it knitting, dogs or cooking, while some use blogs as a way to make money. But what makes it interesting is that there is still a place for you among the millions of blogs that already exist.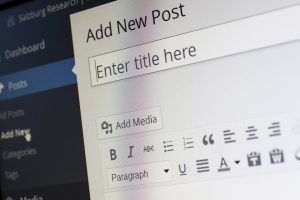 Thousands of new blogs created every day
Ever since blogs first popped up on the Internet, people have been creating them non-stop. Tens of thousands of blogs are created every day. As for the so-called blog posts or articles, 1 million new ones are published daily.
But then again, it is hardly surprising. After all, thanks to its blog, a company can receive a click-rate of up to 97% on its website. This is due to the fact that blogging is considered the 5th most reliable source of information on the web. It doesn't take a genius to work out why 53% of web marketers are therefore mainly focusing their marketing efforts on content production.
Thanks to a blog, a company can cultivate its image, raise awareness about its services, rally people to its cause… What's more, when you get a scoop, you naturally gain people's trust, since you are the first to inform them of important news in your field.
Let's not forget the fact that content creation is profitable in every respect. Not only does it entice new visitors to your site every day, it is also a way to convert ordinary Internet users into prospects, then into leads and afterwards into customers. What better way to connect with your readers? The more relevant your publications, the better your reputation and the more money you earn.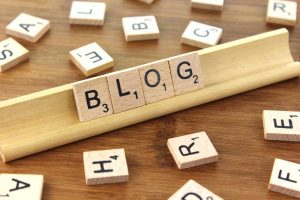 A blog to build fan loyalty
It's not always easy to raise your profile nowadays. Luckily, you have a simple and direct lever at hand: the blog. With a whole slew of different articles, you have the possibility of drawing attention to yourself in any number of different ways:
through a list article
via a short blog post
via a practical guide
via an opinion article
via a comparison
etc.
We have just taken you through the different ways of producing content for Internet users to read. But each share one common goal: to put the spotlight on your service, your articles or simply your brand.
A blog as a CV
Having a blog is not just a business driver. Even as a private individual, it can also come in useful, especially if you're a freelancer. After all, a blog makes the best possible online CV.
But how? Simply by creating your own website where you showcase your skills and create articles related to them. This becomes your virtual business card, available 24/7. Moreover, nothing stops any recruiter anywhere in the world from coming across it, as long as they speak your language of course. And the icing on the cake: thanks to your regular publications, search engines like Google could favour your blog over the competition. This will attract even more people to your website.
Even if you're not an independent professional, you can still use the power of a blog to make yourself known and your voice heard. Many people have become a figurehead in their field simply because of their blog.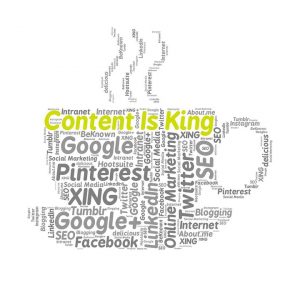 A universal means of communication
A blog is for everyone, whether you're:
a housewife eager to share your best cooking recipes or storage tips,
a researcher anxious to easily share your findings,
an employee bursting to talk about your productivity tips, your daily frustrations or your personal aspirations,
a teenager excited to talk about your loves and likes,
a teacher keen to teach Internet users your most effective learning techniques,
a health professional on a mission to bring your field to the general public or to teach the most important rules of healthy living,
a photographer looking to spread your best shots and the captions that go with them,
etc.
Now that you're ready to start creating your blog or website, here's one last tip: make sure your blog is always up and running. Being up and running means: is it accessible when you enter the URL in a browser? is it fast? is it your content? is it there all the time? There are many online tools available to ensure this and InternetVista is one of them. It is even one of the best in this field for monitoring sites, blogs and web services in the broadest sense. Not only will it be able to warn you as soon as an incident is detected, it does so in real time and the service is fast and very easy to use.