Progressive Web Applications are better known by the acronym PWA in English, which stands for Progressive Web App. This is a brand new form of application and the very fact that it's so recent makes it still quite difficult to define. Not easily phased, we'll try to define here what PWAs are. We'll take you through their specific characteristics before taking a good look at their advantages and disadvantages.
Defining progressive web applications
Progressive web applications are not a new discovery. They are simply an improved version of traditional web applications. They respect the same technological standards as web applications while integrating the new JavaScript codes intended to improve them. Thanks to this, they can now function as a mobile application. They offer the same user experience as a native application and can be installed directly in your smartphone. Moreover, they can be easily used in case of Internet failure by using the data cached in the device during your last use of the application.
As a rule, a PWA replaces a website on a mobile device. It therefore contains pages and posts like any other website. The only difference is that it comes in the form of a mobile application. It offers both the functionality of a browser and that of a classic application. It is meant to be fluid, fast and light. It also updates itself automatically to make things easier for its user.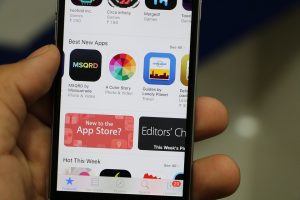 The advantages of PWAs
Progressive web applications have many advantages for their users, especially compared to native applications:
Load time: A PWA often loads much faster than a traditional website on a mobile device.
Accessibility: You can use your favourite progressive web application offline, which can make a real difference when travelling to a place not covered by Wi-Fi for example.
Adaptability: Progressive web applications work with a "responsive" design. In other words, the quality of its display doesn't change, regardless of the size of the screen of your device. It doesn't matter whether you are on a smartphone, a tablet or your laptop.
Ease of use: Just because PWAs are a new form of mobile tool, that doesn't mean they are a new challenge. Not only is it not a brand new technology that requires some time to adapt to the general public, but it is also very easy to use. They show up as an icon like any other application. They allow for push notifications. And they can use other device features.
Availability: Progressive web apps are very easy to search online. In fact, it looks as if Google search engine has quite a soft spot for them. As a result, it puts them at the top of its famous SERPs (search results) as soon as a user enters a relevant keyword. Also, you don't need to go to an application store to download them. This frees developers from the constraints of all kinds of regulations imposed by these stores.
Ergonomic: A progressive web application takes up much less space on the mobile device than a traditional application. It loads via the phone's cache after each use.
The disadvantages of Progressive Web Apps
Even if progressive web applications are innovative, that doesn't mean to say they don't have significant drawbacks:
 Unavailability in application stores: The fact that this kind of application is not available in application stores poses a problem for users who are already used to finding what they need there. They may never know they exist.
Security: This concern is again related to what was just mentioned above. Indeed, many people associate the availability of applications in specialized stores as a guarantee of security. They know that these platforms impose strict rules on developers before accepting their apps. They are therefore wary of applications available outside these marketplaces.
Energy Consuming: PWAs are notorious for consuming much more energy than native applications. Their use consumes the phone's charge very quickly. This is mainly due to the fact that their code structure is already too sophisticated for current devices making interpretation much more difficult for them.
Limited access: Many claim that PWAs have access to all the built-in features of the phone. However, this is not really the case. Unlike native applications, some features are automatically denied access.
Browser limitations: Despite the fact that PWAs are indeed available on several operating systems, this is not yet the case for all current browsers. If you're an iPhone user, you should know that only Safari currently supports progressive web applications. At the same time, quite a few steps still need to be followed before being able to use it properly in this browser. Chrome, Opera Mini and Firefox do not yet support this type of application on devices running on iOS.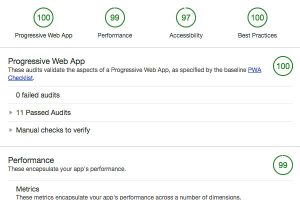 What the future holds for PWAs
Despite the great technological strides forward that PWAs are showing, it doesn't seem as if they are yet ready to take over from native applications. And this doesn't look set to change in future. Indeed, unlike native applications, they have not been created to adapt to the environment of mobile operating systems. As long as an optimal level of usage isn't reached that allows a better allocation of the device's resources, the number of users will be restricted, potentially hampering their expansion.
Still, they have considerable advantages compared to traditional mobile applications. If developers can find a way to extend their availability to users of other browsers on Apple's smartphones, progressive web apps may well attract a growing audience. The same is true if they find a way to make them less power-hungry, because no one wants to constantly recharge their smartphone because of a single application. The risk of uninstallation will always remain until a solution to this problem is found.
Finally, don't forget to monitor your web applications: servers, api, … For example, nothing beats monitoring each method of your API called up by your PWA or by your other mobile applications. The internetVista team can help you set this up, so don't hesitate to get in touch.