Today, booking your holiday on the Internet has become a matter of course and the travel sector is a major contributor to global e-commerce turnover. All the more reason for InternetVista to check the permanent availability of the websites of the main online holiday operators over one whole month.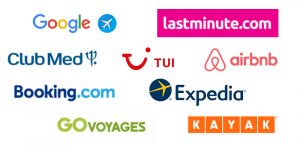 The sites with the best availability rate (100%) during this period were Google Flights, Club Med, Last Minute and Booking. At the top of the ranking, we also identified TUI (99.99%), Kayak (99.99%) and AirBnB (99.98%).
On the other hand, other e-commerce sites took a little too much time off, which was the case for Expedia (18 minutes) and GoVoyages (over 1 hour in cumulative terms).
Overall the figures are very good and a great improvement on past findings.
As for the response times, they are also generally good, i.e. less than half a second. Google Flights comes out on top again with an average response time of 179 milliseconds. Please note that this study only concerns the home pages of the different sites, the entry point for users, and not the search systems which can sometimes notch up quite different performances. Nevertheless, Booking seems to be the slowest to respond to Internet users' requests with an average response time of 729 milliseconds… getting dangerously close to a full second.
This study also tells us that some sites are far from having mastered the art of the technical error message, with users faced with messages such as:

On the other hand, AirBnB deserves a mention for customizing these error messages even when they are technical, which really allows the user to feel less helpless when an error occurs.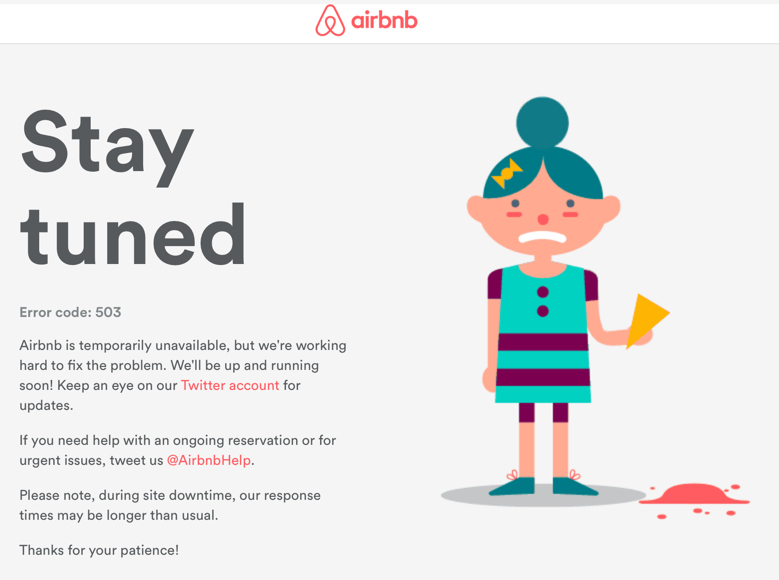 Don't wait for your customers to tell you that your website is down!