Several situations can cause a spike in traffic to your website, a successful communication campaign for one. Although this is a good thing for the company, the sudden surge in traffic can trigger a computer system failure, bringing the site down for some time. Find out how to prepare for a web traffic spike and what to do to restore full functionality
.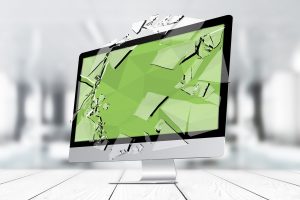 So what is a traffic spike exactly?
A traffic spike is a sudden increase in traffic to a website. This can be set off by the runaway success of a communication campaign or a news story about the company or its activity. In these cases, you can prepare yourself in advance, as you already know when this information will be published in the media. Caching, more front-end servers for load balancing and application enhancements are some of the most common solutions.
However, traffic spikes can also be unpredictable. The number of visitors to your website can spiral rapidly, sparked by unanticipated news about your industry or company. In this case, you need to find other solutions to cope with a sudden surge in traffic and preserve all the site's functionalities. If your website includes an online ticketing service, offers an online booking solution or if you run successful competitions, you are best off installing virtual queues.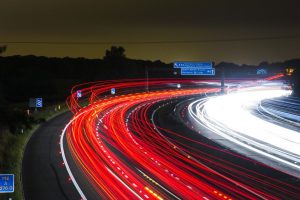 Traffic spike on an online ticket site
The online ticketing service is highly recommended to facilitate the management of events. It is a dematerialised ticket management system that allows the different stages of the organisation to be followed, from registration to payment collection. What's more, this system also makes it easier and quicker to sell tickets. If you integrate this system on your website, you may notice a spike in traffic, especially during the last few days before the event. That's when most participants get round to registering or decide to pay for their tickets by credit card or bank transfer
.
Spike traffic due to a competition
Free competitions are a popular strategy used to generate activity on an e-commerce site and to boost online business. This trend also makes it possible to:
encourage interactions on the site and increase awareness,
promote the product,
obtain a base of qualified contacts,
collect customers' opinions to carry out satisfaction surveys.
If you want to organise a competition, you must be prepared for a traffic spike on your website. To participate in the game, your customers or prospects have to fill in the forms that could boost your web traffic. This is a very important aspect that you should not neglect in order to achieve your goals. It is just as important as the choice of game, the choice of prize and the selection of the distribution channel. Remember that if there is too much traffic on your site, the different functionalities can be interrupted and this can prove fateful for the campaign.
Traffic spike on a booking site
The online booking system, as its name suggests, is a solution that will allow you to create a direct link with your customer. You can even add a «book online» button directly on your website or your Facebook page. The choice depends on your marketing strategy and the channels you deploy. In both cases, this solution will allow you to optimise your time while capturing more targets. To be effective, you should also be prepared for an influx of new customers, as this is a great way to attract new customers to your website. Remember that if you are running a small business, rapid traffic growth may see you quickly out of your depth
.
Too much web traffic – the importance of the virtual queuing system
The virtual queuing system or waiting room system is a technique for placing customers in a queue. To obtain a service or purchase a product, customers are no longer obliged to wait physically in a dedicated area. This system also solves the problems associated with a sudden peak in web traffic. With the queue service, you can:
redirect extra users to a customised queue,
ensure the smooth running of your website or application,
preserve the experience of each customer,
pursue your successful marketing campaign,
preserve origin servers by preventing them from being overwhelmed by new requests,
reduce the transaction abandonment rate,
reduce or eliminate the costs associated with server maintenance.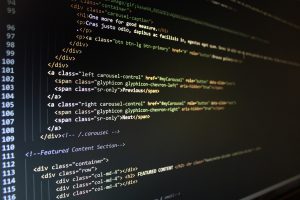 The virtual queuing system to optimise the conversion rate
When customers pay for their tickets, they pay attention to the smallest details to ensure that their transactions are secure. Implementing a waiting room system allows you to reassure your customers that they are on a secure platform. This system prevents service interruptions or slowdowns in site performance, even if traffic increases
.
The waiting room to preserve the company's brand image and reputation
Whatever the reasons prompting users to visit your website, installing virtual queuing boosts your company's e-reputation. This system gives you the confidence that all users who land on your website can enjoy a smooth online experience
.
Installing a queuing system to save money
When there is an unpredictable increase in traffic, it is often necessary to buy extra bandwidth or to increase the number of front-end servers to handle the spike in web traffic. Both of these actions come with significant additional costs. To keep your expenses in check, the queuing system is the way to go.
Whatever you decide on, setting up monitoring is essential to prevent downtimes due to these traffic increases.  With a monitoring system like the one offered by InternetVista, you will be alerted in real time that your site is down or sluggish during a sudden influx of traffic.  Furthermore, with the performance reports, you can also anticipate failures by tracking falling response times, for example.