If your site is down, you really need to take immediate action. However, without being informed of an incident in good time, it isn't easy to deal with the issue quickly. If your site remains unavailable, without the appropriate solutions and actions you will lose customers and money. So if this kind of situation strikes, what should you do?
Find out in this article.
What are the major inconveniences of a site that is down?
Your website is your company's virtual showcase, so it is important that it remains accessible. Ensuring that your entity enjoys good visibility on the Internet is therefore crucial for the development of your activities. If your platform is down, you will struggle to reach your customers. They, in turn, won't be able to find out about your offer or buy your products. Consequently, the inaccessibility of your platform could impact the quality of your referencing.
Because of its unavailability, you will have less online traffic and your visibility will decrease at the same time. Now that everything is easily accessible through the internet, internet users easily lose patience if your site is not functional. This kind of malfunction could therefore wreak havoc on your relationship with your audience. This incident could encourage your potential target to cancel their order and lead to a significant drop in your sales figures.
The same goes for your prospects, who will be frustrated if their request for a quote couldn't be completed because of a problem with your server. And take it from us, they will not hesitate to shop around for other alternatives from your competitors. This kind of inconvenience could also damage your reputation, leading to a bad buzz that would be detrimental to your credibility with your customers and new prospects.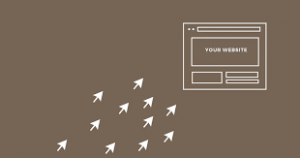 Track down the origins of a down site
To better understand the accessibility problems of your site, it is important to understand the sources of these incidents. The problem could lie with the quality of your host. This point mainly concerns sites hosted on "shared" platforms, which quickly become overcrowded due to the pricing policies applied by the providers. As a result, many of you will be using the same resources. In the long run, your site becomes less efficient and encounters accessibility problems.
When traffic is overloaded due to a buzz, your platform may not be able to handle as many visitors at once. As a result, your users will start to experience errors on your site. Eventually, your support may crash and you will end up with a site crash. Ultimately, you will end up with a down site that has become inaccessible to users.
But it is also important to realize that the traffic on your platform can surge because of a malicious action. In fact, an abnormal growth in your traffic is not necessarily a good omen, so you must remain vigilant. This sharp increase may be due to an act of piracy whose objective is to crash your site. It is important to put in place measures to protect your platform from this kind of bad traffic.
Then, of course, there are all the technical problems linked to the hardware: server crashes, damaged hard disk, defective memory. All these problems will make your site inaccessible and therefore invisible to Internet users.
And what about "programming" errors: bugs, unavailable pages, … The result is the same: your site is down!
What are the alternatives when your site is down?
As the case may be, you have no choice but to change web host if the quality of the service is bad. In fact, you can't just rely on the quality of your website design. It will be a wasteful investment that will be of no use in optimizing your sales if your site is down. One thing is sure, your site will remain inaccessible if the quality of your host is not up to scratch.
When faced with traffic overload, the same principle applies. Given that the quality of your hosting is not very reliable, you might as well change it. If your site is unavailable for every major traffic flow, you will suffer a drop in revenue. Therefore, you must choose your hosting platform carefully to avoid this kind of incident.
As for the problem of hacking, it is essential that you protect your site. Should the integrity of your site be compromised, you can bring in a professional to do whatever is necessary. Afterwards, precautions should be taken to avoid the inconvenience of such a malfunction. Start by changing your password periodically, using highly secure encryption. Using firewalls is also recommended to protect your platform from malicious invasions.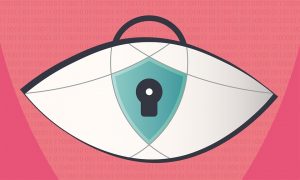 How to remedy a site that is down?
It is important to remedy a site down problem as soon as possible. Leaving your platform down is unthinkable. However, without the appropriate tools, it is difficult to monitor the proper functioning of your platform. Yet this is the best way to be able to react immediately in case of a problem and ensure the permanent accessibility of your site. Therefore, it is essential that you prepare for this eventuality, to preserve your platform; this is what we call setting up monitoring.
Thanks to this type of tool, as is the case with the InternetVista monitoring service, you will immediately receive an alert. What's more, it is 100% reliable, because errors are carefully checked before the alert is issued. As a result, you will be able to take concrete steps to quickly resolve the problem on your platform. You will thus benefit from rapid action to ensure that your site is always running as efficiently as possible.
Another advantage of this monitoring service is that it keeps an eye on your site's traffic, in real time. In addition, you will systematically receive performance reports, allowing you to continuously analyze the essential information concerning your traffic. This is too good a chance to miss to optimize your sales and satisfy your prospects, and the good news is that no other media need to be installed or developed before you can benefit from this service.